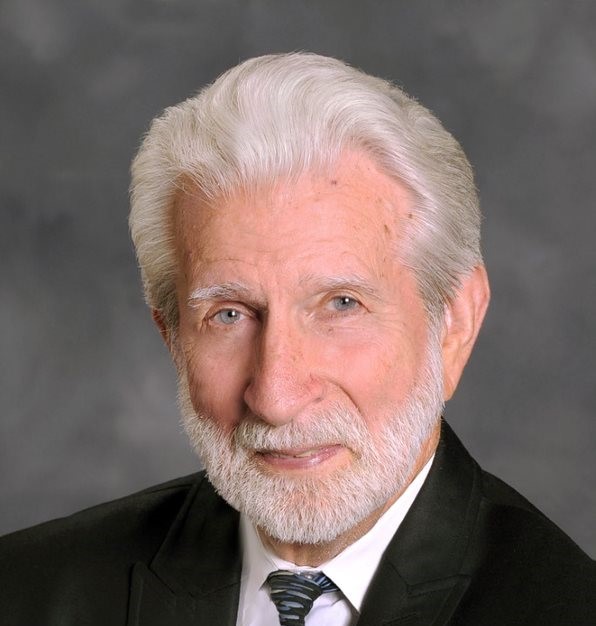 EMERITUS PROFESSOR LEWIS LANCASTER
Professor Lewis Lancaster taught at the University of California, Berkeley for 33 years. He held the D.H. Chen Distinguished Professor in Buddhist Studies chair and is now Professor Emeritus. In 1991, he helped to form the program for the University of the West, started at Hsilai Temple in Los Angeles and he is still an adjunct Professor. In 2006 he was appointed President of the University. He founded the Electronic Cultural Atlas Initiative (ECAI) at Berkeley and remains its Director. The most recent research project, an Atlas of Maritime Buddhism, has become the basis for a major exhibition at Buddha Museum at Fo Guang Shan and will also open as an exhibit at City University of Hong Kong.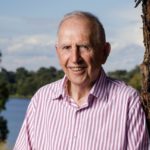 HUGH MACKAY AO
Hugh Mackay is a social psychologist and researcher, and the author of 22 books, including eight novels. His latest book, The Kindness Revolution, was published in 2021. Hugh has had a 60-year career in social research, and was also a weekly newspaper columnist for over 25 years. He is a Fellow of the Australian Psychological Society, and in recognition of his pioneering work in social research, he has been awarded honorary doctorates by Charles Sturt, Macquarie, NSW, Western Sydney and Wollongong universities. He was appointed an Officer of the Order of Australia in 2015.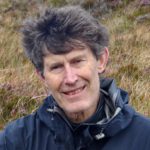 HOST: GAWAINE POWELL-DAVIES
Gawaine Powell Davies has had a lifelong interest in Buddhism and is a teacher in the Insight tradition. He is Chair of the Buddhist Council of NSW, a Board member of the Nan Tien Institute and committee member of Sydney Insight Meditators, the Australian Religious Response to Climate Change and the Study on the Impact of Religion on Society and a member of the Faith Ecology Network. Before retirement he was an academic and a director of the Centre for Primary Health Care and Equity at the University of NSW.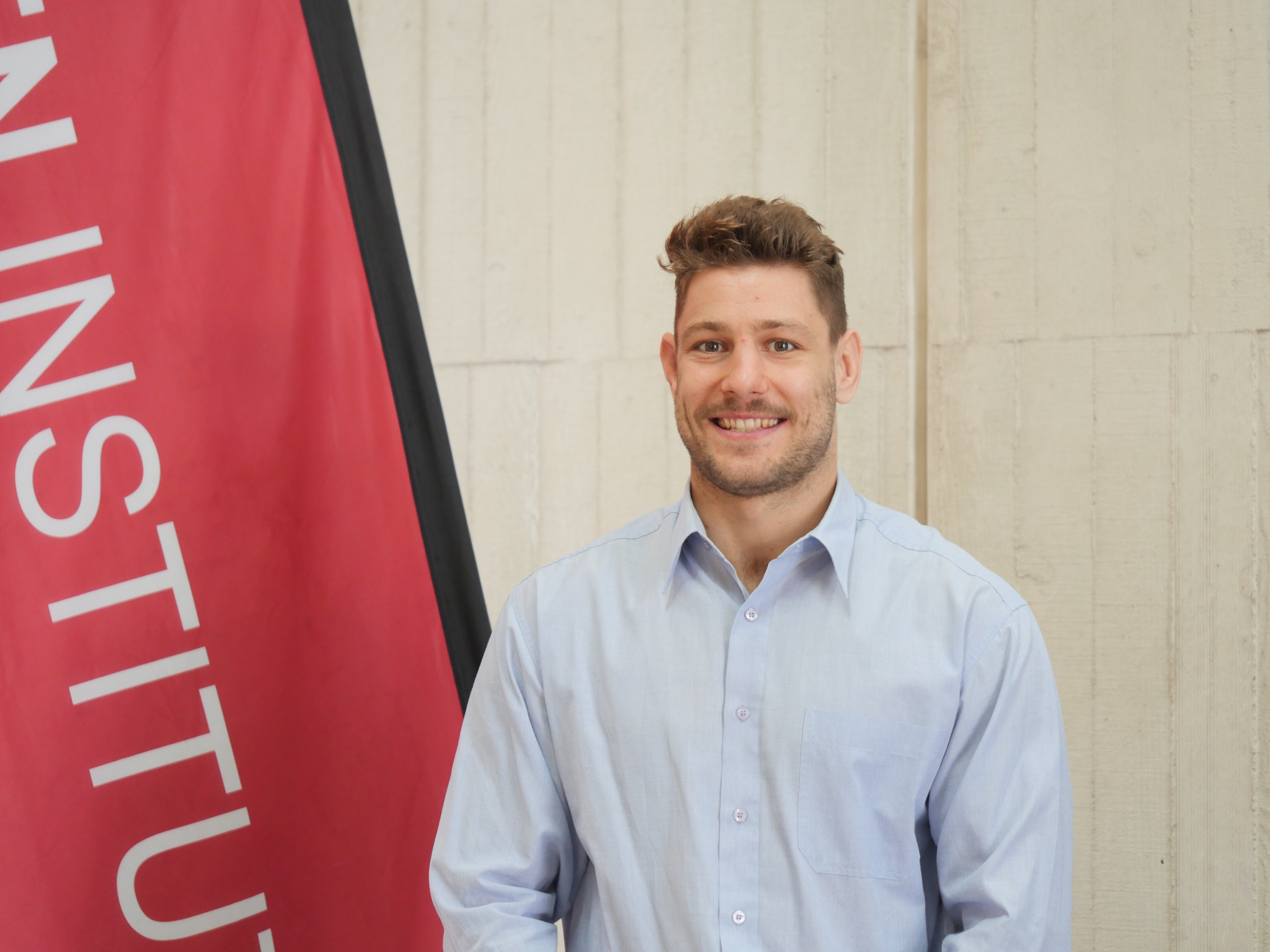 EMCEE: ALEX TRAUTH-GOIK
Alex Trauth-Goik is a PhD candidate at the University of Wollongong whose research focuses on cross-cultural perceptions and justifications for digital technologies and ways in which big data is being used to govern populations. He has previously worked as a media intelligence analyst and graduated in 2017 with First Class Honours in International Studies majoring in Chinese Mandarin from the University of Wollongong. Alex has delivered guest lecturers on his PhD research at Monash university, the University of Melbourne and abroad for Arizona State University. He is a volunteer facilitator for the charity Talktomebro and non-for-profit Equal Playing Field.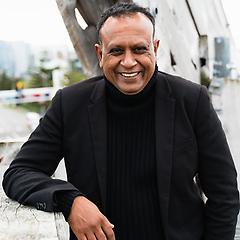 MODERATOR: PROFESSOR MARIO FERNANDO
Dr Mario Fernando is a Professor of Management with the Faculty of Business and Law, and the Director of the Centre for Cross-Cultural Management at University of Wollongong. His research interests are centred on exploring how responsible executive action leads to positive individual, organisational and societal outcomes. Currently, Mario is conducting research on responsible leadership, identity work and online privacy in particular, and on leadership, business ethics and human resource management topics in general. Mario is a mentor at iAccelerate to start-up entrepreneurs and is an advisory committee member at the Nan Tien Institute. Mario's learning and teaching contributions to business ethics over a sustained period have been recognised at national and institutional levels.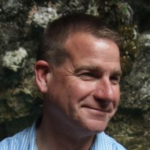 DR LINUS LANCASTER
Linus Lancaster is an artist and educator who teaches drawing and sculpture in Northern California. His M.A. in art practice and philosophy from Sonoma State and PhD in art practice and soil ecology from Plymouth University (UK) were done in collaboration with his students at Healdsburg High School. He has also taught as an adjunct professor of English for the Prison University Project at San Quentin. His current projects are focused on transdisciplinary approaches to soil studies, liminal communications, amature radio, and performative interventions in ecological contexts.
Hopeful Monsters, Fostering Empathy and Compassion Through Arts Education
Co-author: Asherah Weiss
Hopeful Monsters is a collaborative project by art students in the Healdsburg School District in Northern California. Through processes of self-reflection, we have designed and built soft sculptures that anthropomorphize character traits, personal issues, or external stressors that we see as being problematic. It takes on the questions of whether or not we can teach or facilitate increased empathy and compassion as part of education. By personifying our monsters (dragging our personal demons into the light of day) we have the opportunity to see them in a new light; gain a better understanding of them, and perhaps make peace with them in some way. Raising our level of compassion for others often starts with self-reflection, if pain, anger, and hardship act as blockages to being able to empathize with the struggles that others are going through. Once the pain beneath anger is understood it sheds light on negative behaviors in others with whom we may be in conflict. It doesn't necessarily excuse those behaviors, but being able to unpack them is a first step in getting them addressed. So can this sculptural project in the context of art education make a difference?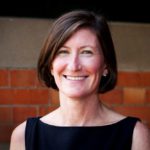 LEANNE SMITH
Leanne Smith is an international human rights lawyer, with a Masters in Public Policy from the Princeton School of Public and International Affairs. Leanne has worked as a lawyer, for the Australian Human Rights Commission, in the international NGO sector, as an Australian diplomat and for the United Nations in field operations and at UN Headquarters New York, including as Chief of Policy and Best Practices for UN Peacekeeping. She is the Executive Director of the Whitlam Institute within Western Sydney University and an Adjunct Professor of Law. Her professional experience spans Australia, Southeast Asia, Africa, the Balkans and Afghanistan.
Engaging Young People in our Democracy
Across the globe the democracies of the world are under threat – challenges such as increased securitisation, limitations on free press, rising populism, extremism, 'fake news', corruption in government and associated loss of legitimacy have perhaps for the first time since the second world war challenged the notion that democracy is the best form of government. Including and engaging young people in our democracies will be essential to revitalise their legitimacy. We know young people are passionate about so many policy issues – inclusion, environment, human rights, equality and fairness. However our systems of democratic engagement and our way of teaching civic responsibility and rights is not reaching them or providing a useful pathway for their concerns. This contribution will explore recent research into what matters to young people, how they are engaging within democracies and what we can do to increase their participation and satisfaction – for the future of democratic societies.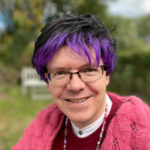 PROFESSOR DR BEE SCHERER
Prof. Dr. Bee Scherer is a Full Professor of Buddhist Studies at the VU Amsterdam (Netherlands) and responsible for the Dutch professional programme in "Buddhist Spiritual Care" (Buddhist Chaplaincy). The director of the INCISE Social Justice institute (http://incise.center), Scherer previously held the Chair of Religious Studies and Gender Studies at Canterbury Christ Church University (U.K.). A longstanding practitioner of Tibetan Buddhism, Prof. Bee is also active worldwide as a dharma teacher. Scherer's numerous articles and books deal, among other things, with topics of Buddhist social philosophy and social justice on a broad philological, philosophical and Buddhist critical-reflective ('dharmological') basis.
Caring for the precious human life in its full diversity: Towards reading the dharma for practices of inclusion and celebration
Caring for the precious human life in its full diversity: Towards reading the dharma for practices of inclusion and celebration Negotiating multiple modernities and post-modernities, global Buddhist traditions find themselves challenged to apply authoritative texts (scripture) to contemporary contexts of Social Justice. Following the Humanistic Buddhist mandate of working for the human world, this paper reflects upon marginalised forms of human embodiment with the view of de-centring hegemonic types of Human life (e.g. able-bodied, cis, heterosexual, male) and finding celebratory space for the multiple variable "atypical" bodies, including those living with impairments, experiencing neurodiversity, or those "Othered" in terms of body, skin tone, class, economic power, sex, gender, or sexuality. Marginalised bodies often encounter specific difficulties and sometimes hostility when practicing Buddhism; such challenges are often accompanied by reductionist readings of karma or by "dharma-splaining" and spiritual bypassing. This presentation looks at hermeneutical strategies that can counter oppressive proof-texting and explores strategies for reconciling apparently oppressive scriptural passages with the compassionate and liberatory orientations of Buddhist praxis for the Human World. The proposed ways of anthropocentric and inclusive readings of Buddhist scripture will draw impulses from Christian (esp. Latin-American Catholic) Liberation Theology and hermeneutics in dialogue with other contemporary emancipatory impulses found in intersectional feminism, Critical Disability Studies and Queer Theory.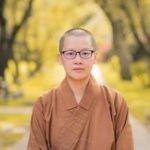 VENERABLE MIAO GUANG
Ven. Miao Guang is the Personal English Interpreter to the founder of Fo Guang Shan Buddhist Order — Venerable Master Hsing Yun, who has been teaching and spreading the Dharma across all five continents of the world for over five decades. She graduated with a Bachelor degree from the Department of Asian Studies, University of New South Wales and went on to complete her Master in Buddhist Studies at Fo Guang University, focusing on the studies of Chinese Mahayana Buddhism, Buddhism in the 21st century, Buddhist textual translation, and Humanistic Buddhism. She is currently serving at the FGS Institute of Humanistic Buddhism as Deputy Chancellor for International Affairs, which focuses on researches and studies of Humanistic Buddhism, localization and acculturation of Fo Guang Shan temples around the world.
Post-COVID-19 Acculturation of Humanistic Buddhism and Development of the Fo Guang Shan Buddhist Order
The COVID-19 pandemic has placed a halt on the development of in-person Buddhist community gatherings, while at the same time, forced an acceleration of a global together-ness of the Fo Guang Shan Buddhist Order worldwide. As the saying goes, "Crisis is Opportunity," in the most difficult times, how has, and will, Fo Guang Shan take advantage of its existing global community and take the process of Buddhist acculturation to the next level? A discussion on Post-COVID-19 recovery and strategical development of Dharma propagation collective Buddhist cultivation will be presented here.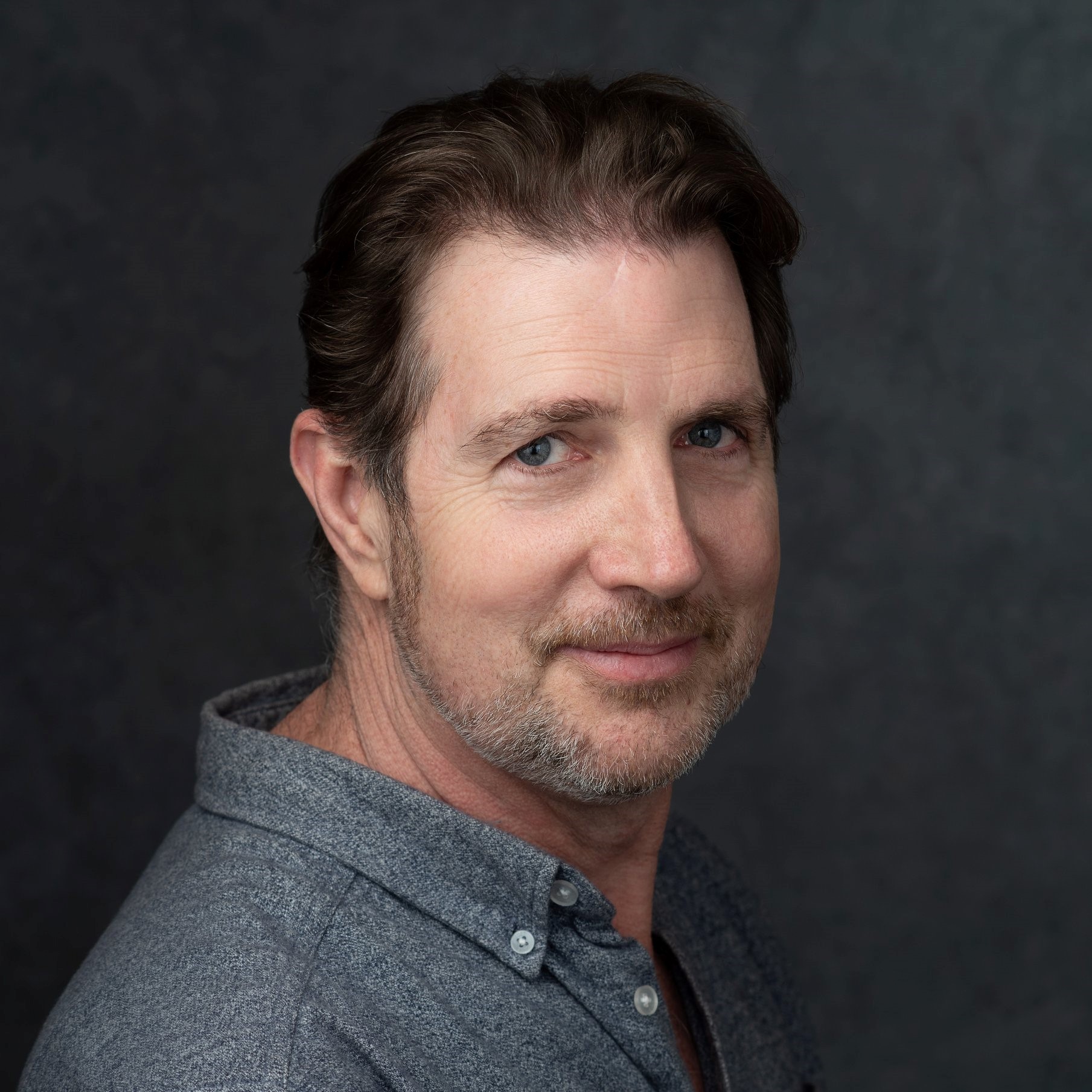 MODERATOR: NICK RHEINBERGER
Nick Rheinberger is a broadcaster, writer, composer and facilitator. His usual role is hosting Mornings at ABC Illawarra, where he hosts discussions on current affairs, science and music, as well as a weekly segment on ethics. Nick is also an AWGIE-nominated writer for tv, working for shows such as "Good News Week" and "Backberner". His most recent creation is a rock opera based on the stories he heard as an emergency broadcaster during the Black Summer Fires. Nick has hosted several events for the Nan Tien Temple and Institute, and enjoys his regular conversations on air with the Venerable Juewei.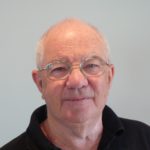 DR LEONARD FISHER
Len is an interdisciplinary scientist and philosopher who works to share how scientists think about the problems of everyday life, from the simple to the profound, with a wider public. He is a contributor to the 2nd edition of The Kyoto Manifest for Global Economics, and was a finalist in the $5m Global Challenges New Shape prize for innovative solutions to global threats. He has been working for the past decade with colleagues in Oxford's Future of Humanity Institute, the Swiss-based International Risk Governance Council, the University of Oldenburg, and elsewhere on the problems and opportunities of networking in society.
Challenges for the Self in an Interconnected World
We live in an increasingly interconnected socio-economic-ecological world – a networked world where our individual actions can affect many others, human and non-human alike. A world where the pursuit of individual self-interest is no longer appropriate. It is a world that offers unique challenges and opportunities. The challenges lie in the fact that a small event in one part of the system, such as the collapse of a bank or the emergence of a virus, may spread and amplify rapidly, and also because interconnected networks can seem to have minds of their own, and behave in emergent ways that are more than the sum of their parts, and not always in the best interests of their individual members. The opportunities lie in the fact that we may use network connections to promote group trust, harmony and the interests of the whole – values that align well with the principles of humanistic Buddhism, and which are essential to deal with the multiplicity of threats that we now face. Here I use our modern understanding of networks to explore the strategies can we use as individuals to promote these values so that they may spread and grow throughout our many global networks.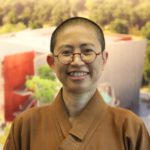 VENERABLE DR JUEWEI
Venerable Dr Juewei holds a Ph.D. in Religious Studies, a Master of Arts in Buddhist studies, a Master of Business Administration, and a Master of Science in Computer Science and Engineering. Juewei began her career as an applied R&D engineer in Artificial Intelligence systems in the 1980s, however made her decision to join the Fo Guang Shan order when she realised that she could be of the best service to humanity through promoting humanistic values in an increasingly divided world. Juewei is now Head of Program for Humanistic Buddhism, Director of the Humanistic Buddhism Centre, and Senior Lecturer at Nan Tien Institute in Australia, where she teaches subjects supported by her research.
Wholeness through Community: A Humanistic Buddhist perspective
The global impact of Covid-19 has been profound; it literally redefines the way we live and interact with one another. Yet, this extended pandemic also offers humanity an opportunity to reflect on what we have been invited to learn. Any change in a tightly woven world has systemic health, economic, political, environmental, social, and cultural consequences, just to name a few. This presentation joins the interdisciplinary dialogue in understanding the worldwide reaction to this crisis and more importantly, in co-creating possible responses ahead. Reviewing the wisdom in the Buddhist Perfection of Wisdom (prajñāpāramitā) literature and the actions of Venerable Master Hsing Yun's demonstrated ability to rise to challenges in the past few decades, this presentation will demonstrate how Buddhist wisdom may contribute towards dismantling the constructed, especially recognising and severing ignorance and craving. With a better understanding of the true nature of our experiences comes the ability to leverage the power of communities in the face of vulnerabilities. This presentation will also review the extent to which the digital world has served as a new platform to exercise prajñā wisdom through community compassion.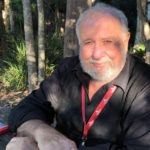 EMERITUS PROFESSOR STEPHEN HILL
Stephen is a polymath. Graduating initially as a Research Chemist, he then completed Australia's first PhD in Business Administration, and was later appointed Foundation Professor of Sociology at age 30 at the University of Wollongong. His career largely devoted to knowledge and development, Stephen later served from 1995 to 2006 as United Nations Regional Director for Science for Asia and the Pacific and Ambassador of the UN Agency, UNESCO – based in Indonesia and part-time in Paris. He has published prolifically across 11 disciplines and continues today. Stephen is a Volunteer assisting the Nan Tien Institute, and committed to fostering humanistic values in everyday life and world affairs.
From Self to Our Shared Humanity
Our economic world rules our social relations, values and actions, even the criteria by which we judge our self and others. The dynamic of this world is self-interest and the result is increasing concentration of power and global inequality – played out even during the current COVID-19 Pandemic - with the number of billionaires increasing by 30% by capitalising on the crisis, while 4,000 people die every day in India alone because they cannot afford to protect themselves from COVID-19 infection. Meanwhile, the planet is pillaged for wealth, modern urban living is guided by isolation and 'showing' off through possessions, and human values are coopted, such as love into 'having'. A self-focused future is unsustainable. Instead we must build into all relationships, including economic, the power of our humanity expressed in the values of Humanistic Buddhism – trust into agreements, community, sharing and care into living and relations with others and our environment. As in the translation of the Chinese expression for 'crisis', "weiji", we confront both danger and opportunity in the aftermath of the COVID Crisis. Stephen's Talk shows how we can capitalise on this 'opportunity' through refocusing national and international agenda – towards sustainability, local and community, building capacity, long-term creative thinking, and applying Humanistic Buddhist values to everything!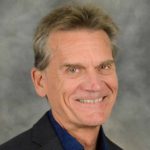 DR PETER D HERSHOCK
Peter D. Hershock is Director of the Asian Studies Development Program and Coordinator of the Humane AI Initiative at the East-West Center in Honolulu. He has authored or edited more than a dozen books on Buddhism and contemporary issues, including: Reinventing the Wheel: A Buddhist Response to the Information Age (1999); Buddhism in the Public Sphere: Reorienting Global Interdependence (2006); Valuing Diversity: Buddhist Reflection on Realizing a More Equitable Global Future (2012); Philosophies of Place: An Intercultural Conversation (edited, 2020); Human Beings or Human Becomings? A Conversation with Confucianism on the Concept of Person (edited, 2021); and Buddhism and Intelligent Technology: Toward a More Humane Future (2021).
Freedom-of-Attention and the Intelligence Revolution: Buddhist Reflection on Technological Risk and Our Prospects for more Humane Global Futures
Considerable attention has been directed to the far scientific horizon of AI and the risk of a technological singularity when an artificial superintelligence "wakes up" and begins acting in its own self-interest, now ours. Long before then, however, humanity will confront an ethical singularity—a point at which the evaluation of values systems acquires infinite value. The computational factories and digital infrastructure of the global attention economy have begun to function as karmic engines, innovatively elaborating values-reinforcing feedback loops that are transforming everything from research to commerce, social interaction, and geopolitics. Drawing on Buddhist resources, this talk will address the risk to freedom-of-attention that is posed by the Intelligence Revolution, and will make the case that our prospects of realizing more humane global futures depends on resisting the colonization of consciousness and enhancing our capacities-for and commitments-to compassionate ethical creativity.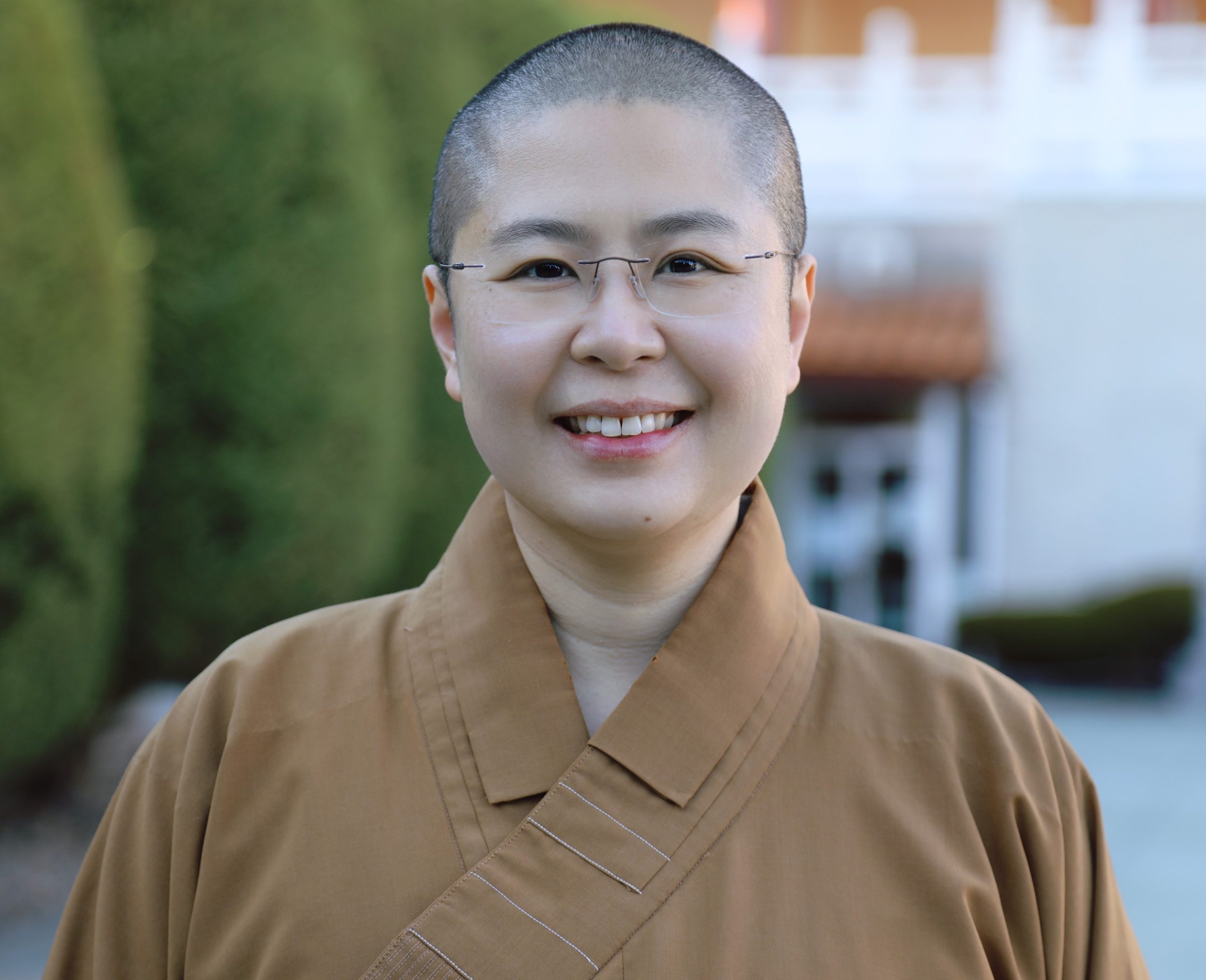 MODERATOR: VENERABLE JUEFANG
Venerable Juefang received her PhD in education studies from Peking University, China and her MA in Buddhist studies from Fo Guang University, Taiwan. She is the General Manager of the Hsing Yun Education Foundation and Director of International Relations at Nan Tien Institute.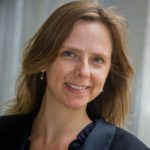 ASSOCIATE PROFESSOR ANNA HALAFOFF
Dr. Anna Halafoff is an Associate Professor in Sociology and a member of the Alfred Deakin Institute at Deakin University. She is also a Research Associate of the UNESCO Chair in Interreligious and Intercultural Relations – Asia Pacific at Monash University. Anna's current research interests include: religious diversity; interreligious relations; young people and religion; preventing violent extremism; education about religions and worldviews; Buddhism and gender; and Buddhism in Australia.
Buddhism in Australia: Traditional and (ultra)modern adaptations and responses to racism
Buddhism has a long history in Australia, that has received relatively little scholarly attention until recently. This paper draws on findings from three research projects, Buddhist Life Stories of Australia, and Buddhism in the Far North of Australia, supported by crowd-funding and Deakin University, and the Migration stream of the Religious Diversity in Australia project, funded by the Australian Research Council. It argues that while Buddhism in Australia has certainly adapted to its new context and to (ultra)modern times, it has also retained traditional elements, and shared both of these traditional and (ultra)modern aspects with the wider Australian society. It also explores how Buddhism is currently well-received compared to other minority faiths in Australia, yet how at the same time Asian communities have long faced and continue to face ongoing prejudices, and have always resisted them. The paper examines historical records and contemporary Buddhist and Chinese community perceptions of life in Australia, in order to contribute to dismantling the myth of Australia as a White Christian nation established by the 1901 Immigration Act (White Australia Policy). Instead it argues that in reality Australia has always been culturally and religiously diverse, beginning with Indigenous communities and with significant waves of migration from Asia, and the Middle East, and Africa, as well as white settlement.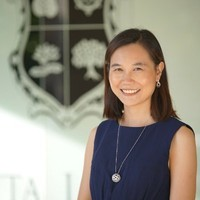 TINA NG
Tina Ng is the Founder and President of the Metta Centre and also the Principal Solicitor of Metta Legal, a law firm that deals with cases relating to family law, child protection, property, civil litigation and guardianship matters. She is an accredited mediator at Metta Resolution, which provides mediation, training and coaching to resolve conflict in the community and within families. Tina has a keen interested in supporting the youth and has run various mentoring programs through her business and social projects. She has organised various events, has played the role of coordinator, emcee, and auctioneer at charity functions. She has shared the Buddha's teachings in conferences, talks, workshops, and in her writings.
A Buddhist response to conflict
Buddhists are often perceived as peace loving and forgiving. Whilst these are admirable attributes of Buddhists, it may create misunderstandings as to how Buddhists should respond to conflict. There may be unrealistic expectations on Buddhists to avoid, bypass or just 'let go' of conflict without actually resolving the cause of the conflict. So what happens when Buddhists are placed in situations of conflict every day? How should we meet conflict should it arise in our personal and professional life? As a Buddhist lawyer and mediator, Tina Ng deals with conflict every day. She helps individuals, families and communities better understand the nature of the conflict, understand each other, and importantly, to reflect on understanding themselves. In this session, Tina will share her experience in how her Buddhist practice has helped her understand conflict, and help others resolve interpersonal conflict and conflicts within themselves. Tina will also share how her work offers her, and those who work with her, opportunities to practice the Buddha's teachings and make real their understanding of the Dharma.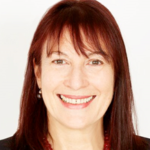 MEG HART
Meg is a coaching psychologist and cross-cultural leadership consultant. She draws on years of international experience heading up manufacturing and consulting companies in Asia as well as academic studies in organizational and coaching psychology. Her work is shaped by daily meditation practice, commitment to the ethics of relational responsibility and an enduring belief in our innate human potential for awake consciousness. Formerly Director of Consulting at St James Ethics Centre, Meg recently spent a year working for the Royal Government of Bhutan on a multi-disciplinary United Nations report titled "Happiness: Towards a New Development Paradigm". She currently provides mindfulness-based coaching at Hart&Mind Associates and is a guest lecturer at Nan Tien Institute.
Bodhisattva in action - leadership from the inside out
Is it time to rethink the whole notion of leadership? In today's world, pluralism is replacing the old unipolar order and our global interdependency is stark. What does leadership mean in this messy, vibrant multipolarity? Hierarchical structures of power over others are fast becoming antiquated. A new kind of leadership is needed to meet the crises we now face. It is time for truth-telling, for inclusive, distributive leadership responsive to the reality of our diverse and changing world. To lead now means to inspire co-operation, courage and care for all life forms. It means to accept and work bravely with the vulnerabilities and virtues of our own humanity. More than just strategic thinking, leaders need emotional and ethical intelligence and equanimity to respond consciously and compassionately to the unfolding challenges and opportunities inherent in our complex, uncertain world. In this reflective conversation we will explore perspectives on leadership from East, West and indigenous experience and ask how these diverse understandings might contribute to a more skilful, inclusive way of leading ourselves and others. Leaders must be willing to participate fully "in the sorrows of the world". This is the way of the bodhisattva. It transcends culture and ideology and aims for nothing less than an enlightened, ecologically intelligent future for all life. Gandhi called it "being the change", leadership from the inside out.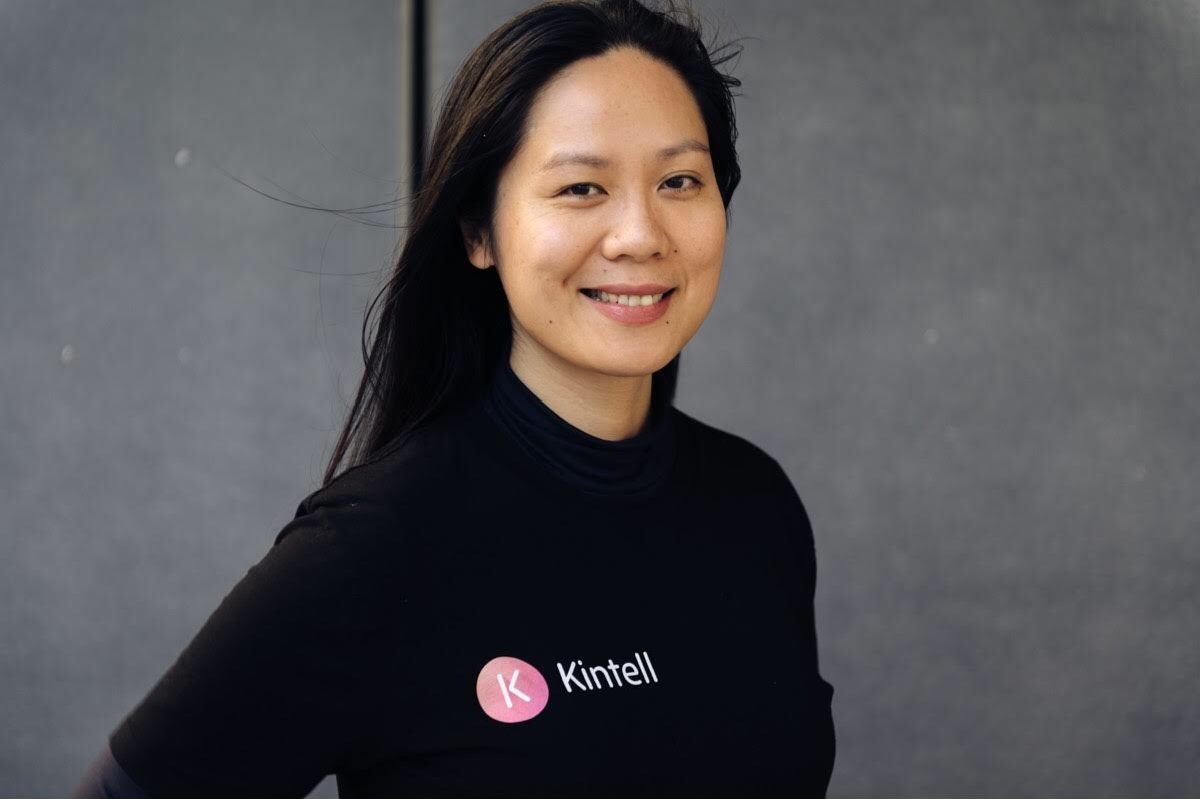 MODERATOR: DR JANE QIU
Jane Qiu is the co-founder of kintell.com, an Australian tech startup that focuses on 1-to-1 and 1-to-many video advice on any professional topic. Before her startup journey, Jane was an award-winning MBA educator who has been teaching International Business and Innovation at AGSM (MBA school of UNSW). She has also published on the topic of workplace mindfulness and worked closely with NTI to develop mindfulness workshops for AGSM's executive education programmes.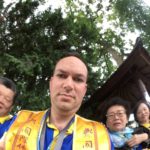 DR JONATHAN MAIR
Jonathan Mair is a Social Anthropologist, currently visiting researcher at Complutense University, Madrid, he has taught at the universities of Cambridge, Manchester and Kent. His interests lie in intercultural ethics and he has been doing research on Fo Guang Shan since 2010.
Humanistic Buddhism and Ethnographic Research Methods
Humanistic Buddhism and Social Anthropology have some things in common. As a social anthropologist I have learned a lot from the teachings of Humanistic Buddhism. In this talk I will consider what insights social anthropology, and especially its methodological commitment to ethnography, might have to offer Humanistic Buddhism.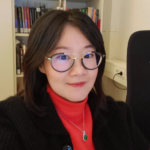 DR MELODY CHIU
Having completed her Ph.D. studies at Ghent University (2016), Belgium, Tzu-Lung Chiu was the Postdoctoral Fellow in Buddhist Studies at the University of California, Berkeley (2016-2017) and at the Max Planck Institute (2017-2021). Her research interests include Indian Vinaya rules, contemporary Chinese Buddhism, gender, the Chinese diaspora, and Buddhist rituals and practices; and she has written a number of research articles on traditional Vinaya rules, Rules of Purity (Qinggui) and Bodhisattva Precepts as they are applied (or not) in contemporary Chinese Buddhist contexts. She is currently researching monastic networks that link Mahāyāna and Theravāda Buddhism in East and Southeast Asia, especially Thailand and Myanmar.
Humanistic Buddhism meets Theravada Buddhism in Myanmar and Thailand
Mahāyāna and Theravāda are the two major traditions of Buddhism in contemporary Asia. Although both traditions share many similar teachings, there are long-term disputes between the two, touching on doctrine, ritual, religious practices, and the ultimate goal, among other matters. Mahāyāna Buddhists have often termed Theravāda Buddhism as the "vehicle of the hearers", reflecting the role of the Buddha's early followers who sought to become Arhats through hearing and practicing his teachings. On the other hand, Theravāda Buddhists typically hold strong views of their religious identity, taking their own traditions to be Orthodox Buddhism while criticizing various aspects of the Mahāyāna tradition which they claimed lack doctrinal basis. This study significantly provides a comparative overview of the position of Humanistic Buddhism in the sociocultural context of Theravada majority Myanmar and Thailand where the development of Humanistic Buddhism differ sharply across the two territories. This research will shed light on how local Theravada ethos inevitably affects Humanistic Buddhists' experiences in the Theravadin Burman/Thai-majority nation. This paper will suggest that, through this analysis of Humanistic Buddhism's encounter with its Theravāda counterparts in Southeast Asia, new perspectives on global Humanistic Buddhism's cross-cultural and cross-regional characteristics and influences will emerge.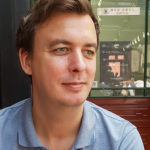 DR JENS REINKE
Jens Reinke is assistant professor for religious studies at University of the West. His research focusses on contemporary Buddhist religiosities in sinophone societies. Jens Reinke also serves as the director of the Institute for the Study of Humanistic Buddhism.
Humanistic Buddhism under the Global Condition
Humanistic Buddhism has been global from its inception on. Early Buddhist reformers, such as the monastic Taixu, aimed to adapt Chinese Buddhism to the global flows of colonial modernity to make it fit the new era. Yet while at the time their efforts were primarily confined to Asia, their successors have deterritorialized the tradition and spread it over the whole globe. The contemporary Humanistic Buddhist organization Fo Guang Shan, for example, maintains over 200 temples and practice centers in over 40 countries today. At the same time, Buddhism became increasingly popular all over the world. In most Western cities one can now find at least a handful of Buddhist temples or practice centers and bigger cities often host a vast variety of Buddhist traditions. Yet in the past, increased diversity has not necessarily led to mutual understanding. Taking May we Gather – A National Buddhist Memorial for Asian American Ancestors as an inspiring case study example, this presentation argues for an enhancement of dialogue and cooperation amongst Buddhist temples and organizations of all backgrounds in order to protect our planet and to turn our world into a truly global pure land.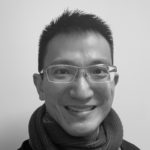 JOEY YEO
Joey is grateful to the Singapore Government and the people in supporting his education at the University of Melbourne. Following that, he served as an educator for two years, and contributed in the space of policy making and communications at the Ministry of Education and the Ministry of Environment and Water Resources. After migrating to Australia, he started as an Executive Business Partner to the Chief Financial Officer at a not-for-profit national mental health organisation and has recently taken up a similar role to the Chief Executive Officer at ZEN Energy. His deepest wish is embedded in the following words of Metta: May all beings be peaceful. May all beings be happy. May all beings be safe. May all beings be awakened to the light of their true nature. May all beings be free.
Leveraging Humanistic Buddhism to better prepare for the next crisis
We, as beings of this human realm, has never been freed from crises. The recent COVID-19 has disrupted lives and livelihoods significantly. The geopolitical environment across the world seems to be increasingly unstable. Our Mother Earth is experiencing increasing occurrence of natural disasters driven by climate change and global warming. The teachings of the Buddha have always been focused on helping humans to be a better person, to be a better child, to be a better parent, to be a better citizen/resident, to be a better team player, to be a better leader, and ultimately to be an awakened being across all realms. With great compassion to ourselves and all beings in this world, we need to get ourselves better prepared to face future crises. Such a position does not imply that we are passively waiting for crisis to happen but acknowledges the presence of apparently unknown collective karmic forces that seem to drive the occurrence of Black Swan events. It is neither a position of being constantly anxious of our future, but instead is a call that encourages us to come together to transform our future and mitigate the likelihood and severity of future crises. And the teachings of the Buddha for us as humans, i.e. Humanistic Buddhism, may offer us some useful insights in this space.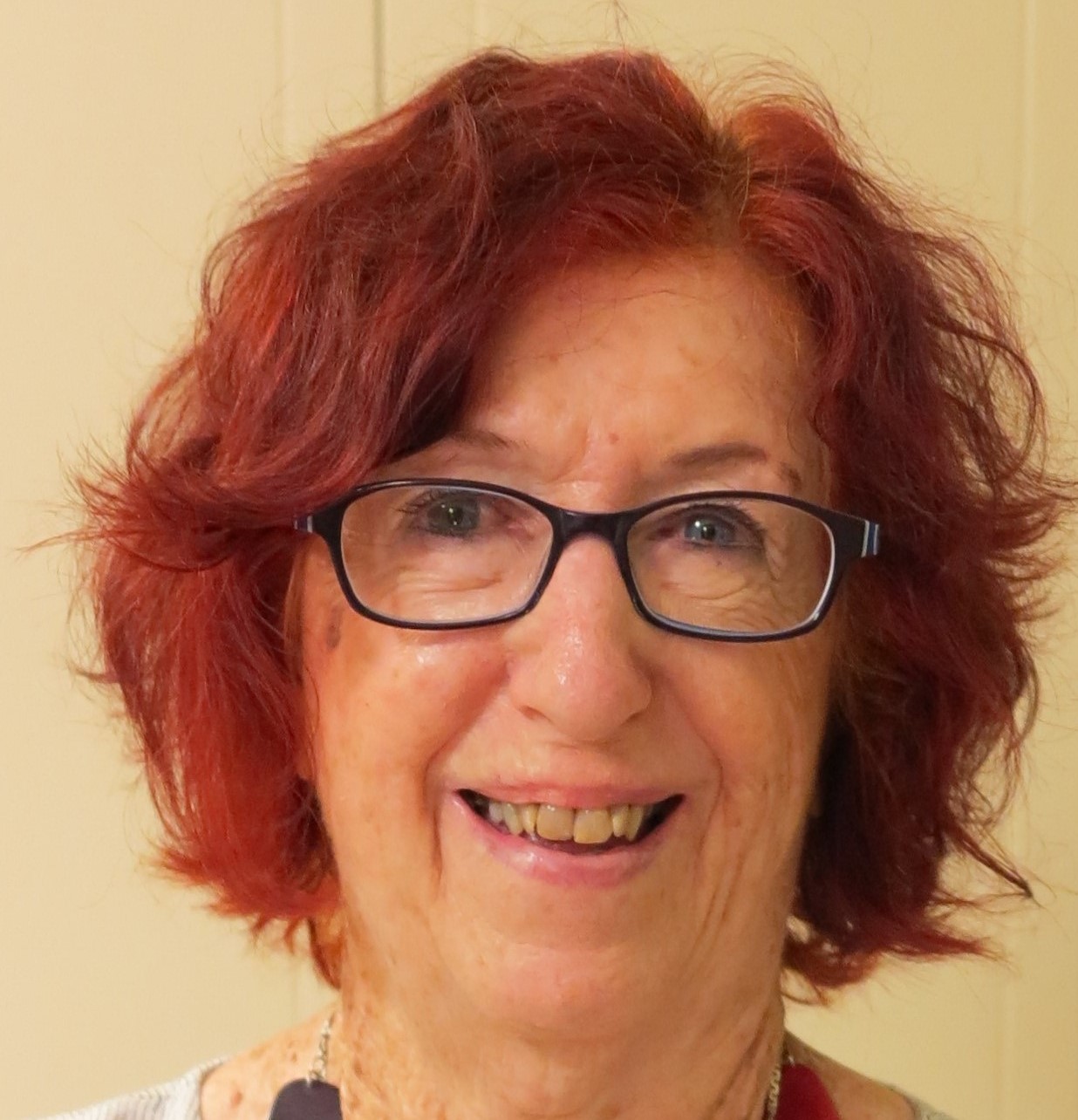 Moderator: Emeritus Professor Suzanne Franzway
Dr Suzanne Franzway is an Emeritus Professor at the UniSA and Adjunct Professor at The Nan Tien Institute NSW. She was president of Sakyadhita, Australia (2016-2019), and serves on the Management Committee of the Working Women's Centre, SA. Her books include Sexual Politics of Gendered Violence and Women's Citizenship (2018), Challenging Knowledge, Sex and Power: Gender, Work and Engineering ( 2013), Making Feminist Politics: Transnational Alliances between Women and Labor ( 2011), Sexual Politics and Greedy Institutions: Union Women, Commitments and Conflicts in Public and in Private (Pluto Press, 2001) and Staking a Claim: Feminism, Bureaucracy and the State (Allen & Unwin, 1989).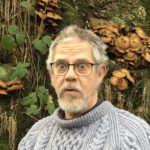 PROFESSOR WILL TULADHAR-DOUGLAS
Will Tuladhar-Douglas collaborates with people and ecological communities to better understand anthropogenic biodiversity. At present, he is a research fellow at Hamburg University's Numata Centre for Buddhist Studies and a director at Situgyan Consulting; he has taught in various universities and was most recently Professor of Anthropology at Asian University for Women. At the moment of writing this blurb, he is working with colleagues on sacred sites featuring vultures, turtles, and lapsi trees; traditional pharmacists in Nepal; protected areas; and translating Buddhist texts. He lives in Scotland.
Autism and Buddhism
At least 1% of the world's population of humans is autistic, yet our understanding of autism as a disability and as a distinct way of being in the world has only begun to develop in the past 20 years with the emergence of autistic scholars refusing the disempowering medical model of autism. Contrary to models of autism that portray autists as cold, lonely, unable to understand others, or unable to socialise, we now know that autistic experience is deeply empathetic, but autists must devote cognitive effort in order to manage their exceptionally rich sensory inputs. This developmental difference in embodied cognition affects socialisation: autists need candor, and cannot participate in coded, indirect social interactions with hidden motives. For this panel, I will look at the double-empathy problem as framed by Damien Milton and relate it to the Mahāyāna practice of 'exchange of self and other'. How can we build bridges of compassion across the experiential divide between autistic and non-autistic humans?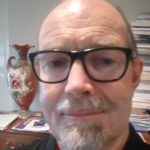 DR JONATHAN PAGE
Dr Jonathan Page graduated in Medicine (Hons) in 1976, followed by training in Medical Oncology. He has been able to visit Buddhist sites in India, Nepal, Pakistan, Afghanistan, Myanmar, Thailand, Cambodia, Indonesia (Borobudur) and Vietnam, frequently encountering recent or currently active warfare. In the 1980s Dr Page began a long-term interest in the nascent field of Palliative Care where suffering could be ameliorated to a considerable extent by Buddhist practices, particularly meditation. Finally, Dr Page has enjoyed an educational role in the broader Buddhist community for 20 years, more recently with NTI.
A Humanistic Buddhist medical approach to Climate Change
The euphemistic descriptor "Climate Change" represents a true modern crisis, quite possibly the ultimate existential crisis for our species and many other non-human genera and taxonomic families, some of whom have become extinct through human activity, directly or indirectly. To date, despite the grim scientific reportage, there has been an insufficient response by humanity. There has likely been much political and even scientific "reticence" and even misrepresentation of the substantial risk of societal collapse. Indeed, even the most basic corrective strategy, the abolition of green house gas production, first recommended last century, has not yet occurred, and with national pledges mostly not yet enacted. Tipping points have been passed. Humanistic (pan-speciesistic) Buddhism is ideally placed to help through its confrontation with the truth, through the Bodhisattva ideal (and practice), and through its experience in palliative care (with the associated denial, anger, desperation, regret, guilt, but also forgiveness, compassion and unconditional love).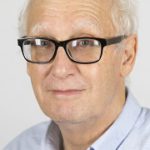 PROFESSOR MALCOLM VOYCE
Dr Malcolm Voyce is an Honorary Professor of Law at Macquarie University who was involved in teaching law and religion. He has published Foucault and Buddhism (Routledge, 2017) and Muslim Integration Pluralism and Multiculturalism in New Zealand and Australia (edited with Erich Kolig) Lexington Books, 2016 Lanham, Maryland. His most recent book was Foucault and Family Relations: Governing from a Distance in Rural Australia, Lexington Press, 2019.
Sharing Health-Related Data and Buddhism
Health-related research funders, regulators and journals are increasingly expecting that de-identified health research data be shared widely. Rationales for sharing include the maximizing of the utility of the data, reducing redundancy and facilitating further innovation. It is now accepted that organizations should have in place data sharing policies with the appropriate governance mechanisms. The underlying premises on which Data Access Committees (DACs) formulate their decisions is not always apparent. While some researchers have indicated the range of normative theories deployed in making decisions on medical issues, this paper argues that such theories reflect western biomedical assumptions and forms of rationality as regards the body and the mind. This article examines non-western rationales of decision-making in Thailand, a Buddhist country, to explore the extent to which a Buddhist DAC should make decisions based on Buddhist norms. We suppose that the Buddhist DAC consists of lay people and Buddhist monastics who make decisions based on the Buddhist principles of compassion and the doctrine of no-self.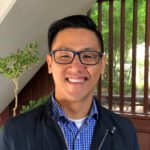 DR KWONG CHAN, MD, MA, PHD.
Dr Chan is a Senior Lecturer in Medical Education of Griffith School of Medicine and Dentistry. He is the Academic Lead in Selection and Internationalisation Lead of the MD Program. Kwong's area of research in health education includes clinical communication skills learning and teaching, death preparedness, application of mindfulness, admission selection, resilience building, reflective practice and development and implementation of contemplative pedagogy in health education. He is currently an Adjunct Associate Professor for Kaohsiung Medical University (Taiwan) and Nan Tien Institute of Higher Education (Australia).
MaRIS - The Application of Contemplative Pedagogy in Medical Education
Purpose: Human capabilities in medicine, including communication skills, are increasingly important within the complex, challenging and dynamic landscape of healthcare. Supporting medical students to manage unavoidable role-related stressors adaptively may help mitigate the anguish that is too commonly reported among the profession. We developed a model, "MaRIS", underpinned by contemplative pedagogy, to support medical students to enhance their human capabilities, across all three domains of Bloom's taxonomy, and their personal resilience. It is the first to integrate Mindfulness, affective Reflection, Impactive experiences and a Supportive environment into medical curriculum design. Here, we describe the theoretical basis underpinning MaRIS and present a preliminary study to evaluate its impact on students' subjectively-rated capabilities. Materials and Methods: A questionnaire capturing self-ratings of competence, empathy and resilience, as well as impressions of their experiences, was administered to foundation year medical students before (T0), during (T1) and after delivery (T2). Results: Fifty-five students completed the survey at all time points. Mean scores for all domains increased significantly from T0 to T1 and from T0 to T2. Free-text comments suggest learning impact across the cognitive, psychomotor and affective domains. Conclusions: MaRIS appears to facilitate medical students' establishment of the foundations for building the human capabilities and personal resilience required for professional practice.
MODERATOR: DEAN OF STUDIES, PROFESSOR RODNEY VICKERS
Rod is from New Plymouth, a small city on the West coast of the North Island of New Zealand. He moved from there to study physics at Canterbury University in Christchurch. After obtaining his PhD at he took up a post-doctoral position at Wollongong University where he spent the next 35 years. His time at UOW included being the Head of the School of Physics and Associate Dean, Teaching and Learning in the Faculty of Engineering and Information Sciences. Rod has recently taken up the position as Dean of Studies at the Nan Tien Institute.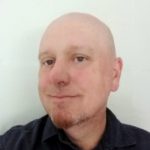 DR IAIN SINCLAIR
Iain Sinclair is a lecturer and research fellow at Nan Tien Institute, Australia, and an Honorary Research Fellow at The University of Queensland School of Historical and Philosophical Inquiry. He studies Buddhism in the Himalayas, South Asia and the Malay Archipelago. In 2018 and 2019 he was a Visiting Fellow at the Nalanda-Sriwijaya Centre, ISEAS–Yusof Ishak Institute, and in 2019 and 2020 he was a Käte Hamburger Kolleg Fellow at Ruhr-University Bochum. His published research focuses on Buddhist ethics, tantrism, medieval Asian art and history, Sanskrit manuscripts and contemporary religion.
Wordly altruism versus megacompassion: Divergent ideals of benevolence and their implications
In the search for solutions to the growing systemic impairment of life on earth, the shortcomings of worldly altruisms come to the fore. Humanism, growthism and effective altruism, so called, are not only unable to address mass suffering in the late anthropocene, but are complicit in this suffering. Humanists' estrangement from nonhuman life facilitates mass extinctions and other ecospheric crises. While humanists claim to act for humanity as a whole, they are becoming more concerned with redistributing growthist outputs at the expense of maligned groups. And effective altruism, which exhorts individuals to "do the most good you can do," lacks the systemic vision that would prevent it exacerbating unsustainability, overpopulation and other harms of growthism. This paper contrasts secular ideals of benevolence with Buddhist 'megacompassion' (Sanskrit mahākaruṇā). The primary difference is that of scope: megacompassion embraces all forms of life. Whereas megacompassionate benefits transcend individual modes of existence, the benefits of humanism and growthism are realised only for selected Homo sapiens participants and only through generational theft. The question of how the much higher ideals of megacompassion are put into practice is addressed with the example of 'exchange of self with others' from the Śāntideva tradition.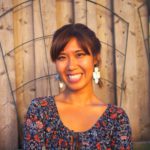 JANE WANG
Jane Wang (MSW) has made care and connection central to her career since graduating from the Master of Social Work program at the University of Toronto. She has worked in various government ministries in both Canada and Australia. Her passion lies in ensuring social policies and systems work for, rather than against, clients and frontline workers. These passions led her to Nan Tien Institute to pursue an MA in Applied Buddhist Studies where she completed a thesis investigating contemporary Buddhist responses to gender violence and gender inequity.
"Dont Lose Your Bodhicitta": Compassionate Responses to Gender Violence
Recent high-profile cases of sexual abuse within prominent Buddhist sanghas in the West have led to increased research attention about how Buddhist discourses, ideas, and sangha structures perpetuate gender violence. This emerging research indicates that unique discursive practices of merging Western and Buddhist discourses contribute to gender violence and enable gendered systems. This paper thus seeks to investigate if a distinct Western Buddhist perspective exists in responding to gender violence and how it may be operationalised. Through a critical discourse analysis of responses to gender violence from five prominent Western Buddhist teachers, this paper highlights how Buddhist discourses and ideas of compassion are related to Western ideas of social justice and trauma psychology. In this way, distinct Western Buddhist responses to gender violence are created. Therefore, I argue that, from a dialogical community development approach, this interstitial discursive space is an opportunity to develop effective community responses to gender violence. These responses would prioritise community healing and compassion. As Lama Tsultrim Allione advises: "Don't lose your bodhicitta".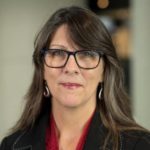 DR SUE SUMSKIS
Dr Sue Sumskis is Head of Program Mental Health and Director of Continuing Professional Development programs at Nan Tien Institute. Sue is a Credentialed Mental Health Nurse and Academic who works professionally and educationally to decrease the suffering caused by psychological injury following traumatic exposure. Sue completed a PhD level study of resilience and mental illness and utilises a positive, strengths-based approach within practice and education on prevention, early intervention, treatment and recovery. Sue is a member of the Australian Compassion Council and is active in several mental health charities that offer pathways to mental wellbeing following psychological injury.
Compassion in the face of Crisis in the First Responder Workforce
Throughout 2020/2021 Nan Tien Institute delivered education programs to Australia's first responder workforces. Organisational leaders sought a compassionate approach to encouraging workers to care for their own health and wellbeing while they care for the health and wellbeing of the populations they serve. Police officers and health professionals are at high risk for psychological injury and poor physical and mental health. Nan Tien's education programs sought to raise awareness of the importance of incorporating compassion, empathy, and mindfulness in wellbeing regimes, alongside traditional approaches of diet, sleep and exercise. At the completion of education, participants were asked which aspect of their health that they were most willing to explore to improve their own wellbeing. 51% stated that they would incorporate meditation and mindfulness in their wellbeing efforts, and 55% stated that they would improve their self-care, including 16% sleep and 11% diet. Participants indicated that they had not previously appreciated the value of mindfulness practice and compassionate approaches in the workplace to their own mental and physical wellbeing. This session will discuss important aspects and outcomes of the Police and Healthcare education programs offered at Nan Tien Institute.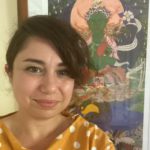 DR NADINE LEVY
Dr Levy holds a PhD in sociology and Honours degrees in both law and gender studies. Her research investigates women's lived experience across a range of social sites, including health, therapeutic landscapes and spiritual movements. Her PhD examined the themes of belonging, emotions and social connection in the context of Intentional Communities in late modern society. Nadine is a committed Buddhist practitioner and is currently completing teacher training in the Insight meditation tradition. As such, she has a particular interest in Buddhist sociology/a sociology of Buddhism and the ways these two paradigms can enliven each another.
Compassionate pedagogy in health and social education
A new and promising field of scholarship on the "pedagogy of compassion" in higher education has emerged over the last ten years. This paper builds on this work, exploring the extent to which the Buddhist approach to cultivating compassion and ethics can empower teaching academics to ensure their own line of work is sustainable and meaningful, as well as encouraging the emotional intelligence, self-compassion and reflexivity of their students. This paper will consider how compassion-based thought exercises, reflections and meditations, that originate in Buddhism, can be tailored and applied in higher education settings for the benefit of teachers and students alike. By using the approach to teaching and learning taken in the Health and Social Wellbeing programs at Nan Tien Institute as a case study, this paper will suggest evidence-based practices that can assist teachers and students "bear witness" and respond to others' suffering in a way that is skilful and grounded in compassion. This paper offers a contribution to the field of contemplative pedagogy in that it brings to light how teachers' relationship to their own emotional and spiritual worlds, can impact teaching and learning outcomes and how certain qualities can be cultivated to achieve desirable outcomes.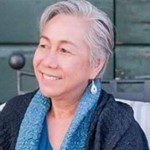 MODERATOR: DR CECILIA B. MANIKAN, ED.D
Dr. Manikan is author, professional trainer, and course developer of executive training programs in the fields of management and education. She is known for the "Whole-Brain Learning System and Self-Mastery Course which she and her mentor, Dr. Eduardo Morato Jr. introduced to Philippines education. She finished her doctorate degree in educational leadership from the Development Academy of the Philippines (DAP) and earned her MBA from the Asian Institute of Management (AIM). She holds a post-graduate diploma in Applied Buddhist Studies from Nan Tien Institute (Australia) and is the author of the. book "Becoming a Great Teacher" published in 2019.
MODERATOR: PROFESSOR DAVID ROONEY
David Rooney is Honorary Professor of Management and Organisation Studies at Macquarie Business School, Macquarie University. He has researched, taught and published widely in the areas of the wisdom, leadership, the knowledge-based economy, and creative industries. His books include Wisdom and Management in the Knowledge Economy, Public Policy in the Knowledge-Based Economy, the Handbook on the Knowledge Economy, and Knowledge Policy: Challenges for the Twenty First Century. Professor Rooney has published in major academic journals including The Leadership Quarterly, Public Administration Review, Human Relations, Academy of Management Learning and Education, and the Journal of Business Ethics.